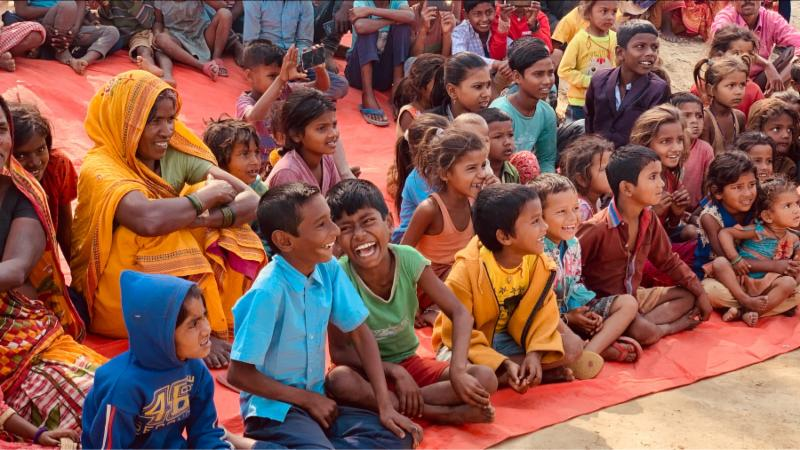 Dearest Friends,
Blessings!!!
I have 2 incredible blessings to share with you! Both are amazing! First, we have been given a promise of $10,000 dollars that will be used to match any gift you send. You can donate online at our website or you can mail a check. The address you will need is on our website but if you need any help, please respond to this email. We are preparing for the opportunities that 2021 will bring! Please help us get ready to serve the children. Please join us in thanking the Lord for our friend's generosity! Please ask the Father to multiply this kind gift!
Second, our puppet director in Nepal, Tika Ram Baral, sent me a wonderful report! He wrote:
" Yesterday evening I returned home from a very blessed children's ministry!!!
It was our first outreach after the lockdown! 400 plus kids and many parents came. The small church was not able to accommodate the large crowd. Though the crowd was very large, they listened very,very well. They listened with their ears and their hearts! They clapped when they saw the puppets dance. It was the first time in their life that they had seen such things!!!
I shared the story of God's forgiveness, the story of God's rescue. It was a joy to see many of them praying!
My pastor friend who had planned this event distributed rice to 420 families (5kg rice to each family).
We provided an apple, a boiled egg, a packet of biscuits, and some sweets to each of them!
Thank you for your prayers and your help in the work of God in Nepal!"
This is an incredible report! Please pray for the work in Nepal! I rejoiced to hear of Hindu children coming to Jesus! I was also touched by the gift of a boiled egg and reminded to always be grateful!
In Jesus, Linda