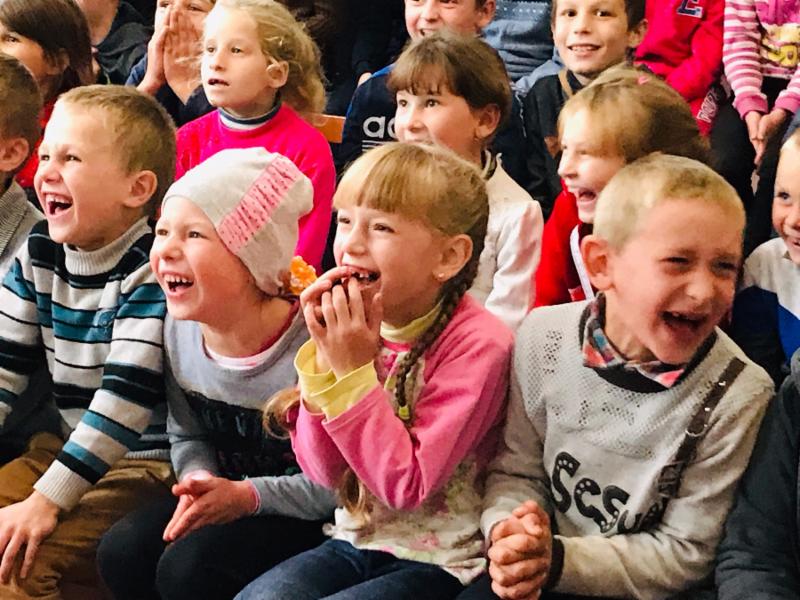 Dearest Friends,
I am sure that many of you have been following the news about the tensions in Ukraine where Russia is gathering troops on the border. We have many friends there who need to be covered with your prayers. If things worsen, they will be in great danger. Recently, I got an email from our first and oldest Ukrainian puppet team. A few years ago, Kelsey and I had taken them a completely new set of equipment and told them to share their old equipment with someone else. We wanted to update their equipment so that they could do an even better job for the children.
My friends were writing to thank me for "blessing them with awesome puppet equipment". My friend said, "in spite of the pandemic, and the threat of war, our youth have been doing Christmas evangelism shows. They did 21 shows and shared with more than 1200 children in churches, orphanages, and village community clubs. They traveled more than 2000 kilometers (1243 miles). God has been so good to us this year! We are all very grateful for the ministry you trained our church to do!!!"
My friend admitted to being tired of being afraid because of the intense military training that is taking place on their bases. Many young men are far from home, and their families are very concerned. As you know from listening to the news, the Russians have brought missiles to the Belarus border. Many Ukrainians are facing these same concerns as they wonder what is going to happen. Please ask God to comfort and encourage them. Please ask the Lord to make them brave as they face the coming darkness. Always pray for the children, and ask God to give them deep and wonderful faith.
In Jesus,
Linda, Danielle, John James, Elli, Jana, and Caleb