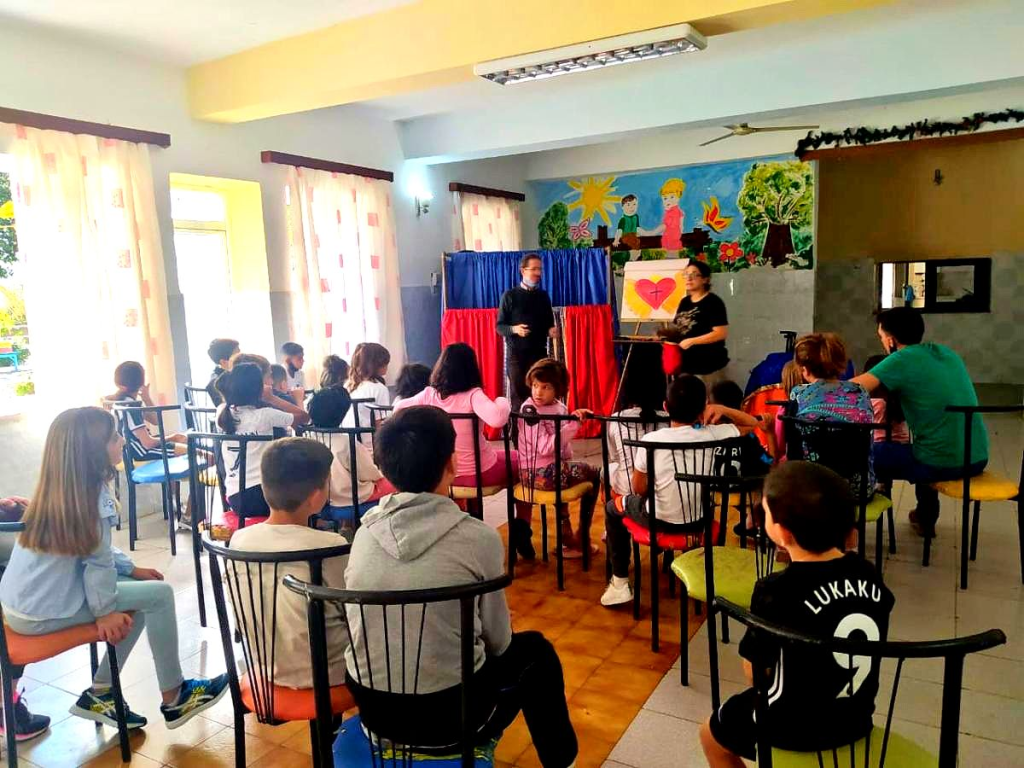 Dearest Friends,
Wonderful doors in Albania!
Please rejoice in what God did in Albania through our team from northern Italy. I have told you a little bit about their awesome trip, but I want you to read their final report. The following words were written by Gerson and Fabianna Simioni:
"Our trip to Albania was very intense, traveling in the mountains to reach an orphanage and also a school for disabled children. All of the children were very excited. They had never seen anyone telling stories and drawing pictures in chalk. In the end, the children loved the puppets, and the adults were very grateful for the day that we had given the children.
We met many missionaries in Albania who are working with children, so we left a part of our material with them to continue the work. We were working with Pastor Ricardo, a Brazilian dentist who was our pastor in Brazil. Now he lives in Albania and travels throughout the country, giving free dental work to the most needy. He always works with missionaries who share with the people he is treating.
We found the people of Albania very friendly and very open to listen to stories about Jesus. More, they love Brazilians!"
Please continue to pray for the work that has begun in Albania and for what we hope to do there in 2021.
Wonderful doors in Rome, Georgia!
I was thrilled to speak in an Evangelism class at Shorter University this week! I am in the process of forming a new puppet team, and two of my new puppeteers, Danielle Griesemer and Cody Bourland, attend Shorter University. God used one of them to open this door. I cannot tell you the joy that I experienced sharing missionary stories with these young people. Many of them signed up for our prayer list, and I hope that some of them will choose to travel with us at some point. I am so grateful to God for opening this wonderful door.
Please enjoy this video. It is the story of Daniel and the lion's den. Please share it with others!
In Jesus,
Linda