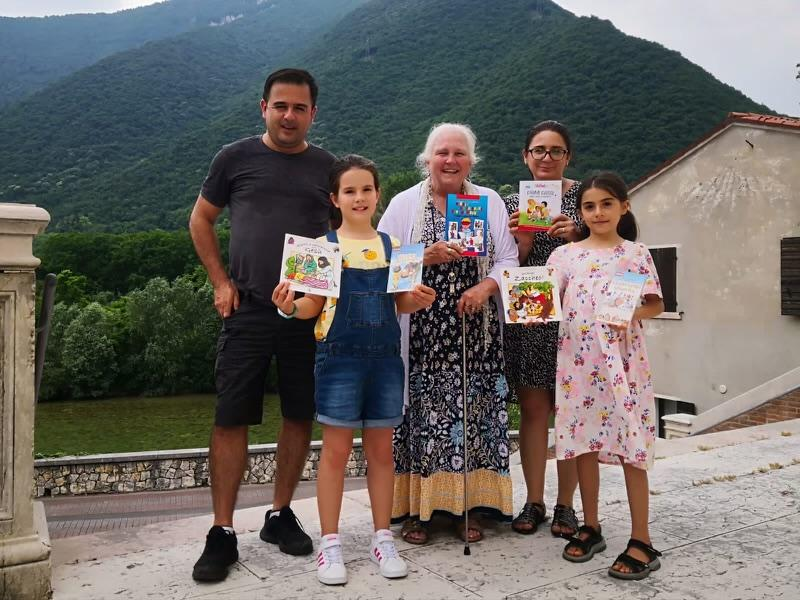 Dearest Friends,
So Many Books
Today has been an especially wonderful day. First, the communist mayor that I asked you to pray for yesterday has given his permission for a show at 6pm Friday evening! Praise God! Thank you for praying!!!
Above you see a wonderful picture of our Italian director's twin daughters. They are holding examples of the books we are buying to spread across Italy. This is a 3,000 dollar project. We received much help from our friend Alfred who runs the only evangelical bookstore in the north of Italy. This small store serves 6 million people!
I also brought in around 4,000 dollars worth of equipment. I really need your help for this 7,000 project! Please cover it with prayer!
Let me tell you about the response of the books that were distributed earlier this year. Most of the families who received them do not identify with any church. This is post-Christian Europe. Still, they had an incredible response! One mother said, "Thank you for the book! It has been a difficult time. This is a special book for my daughter!" All of the teachers at one school thanked them and could not believe that they had brought so many books. They explained that they were gifts from American friends.
Please help me give more to these precious children. Most have never heard how Jesus wants to rescue them! You can mail a check made out to The Ágape Puppets with Italy written on the memo line. The address is 6550 West Armuchee Road,
Summerville, Georgia 30747. If you wish, you can also donate on our website at https://theagapepuppets.org/
Please help me to share the hope of Jesus with the children of Italy!
In Jesus, Linda