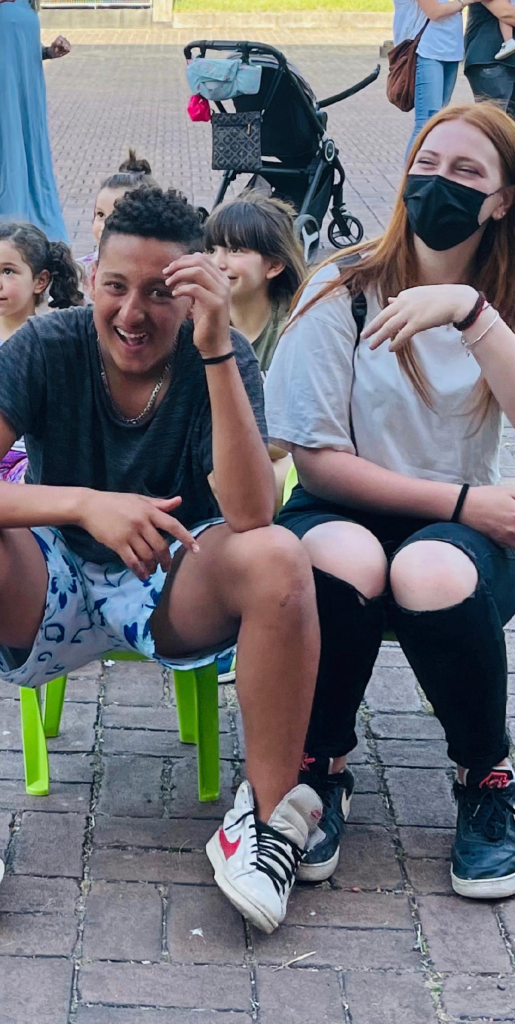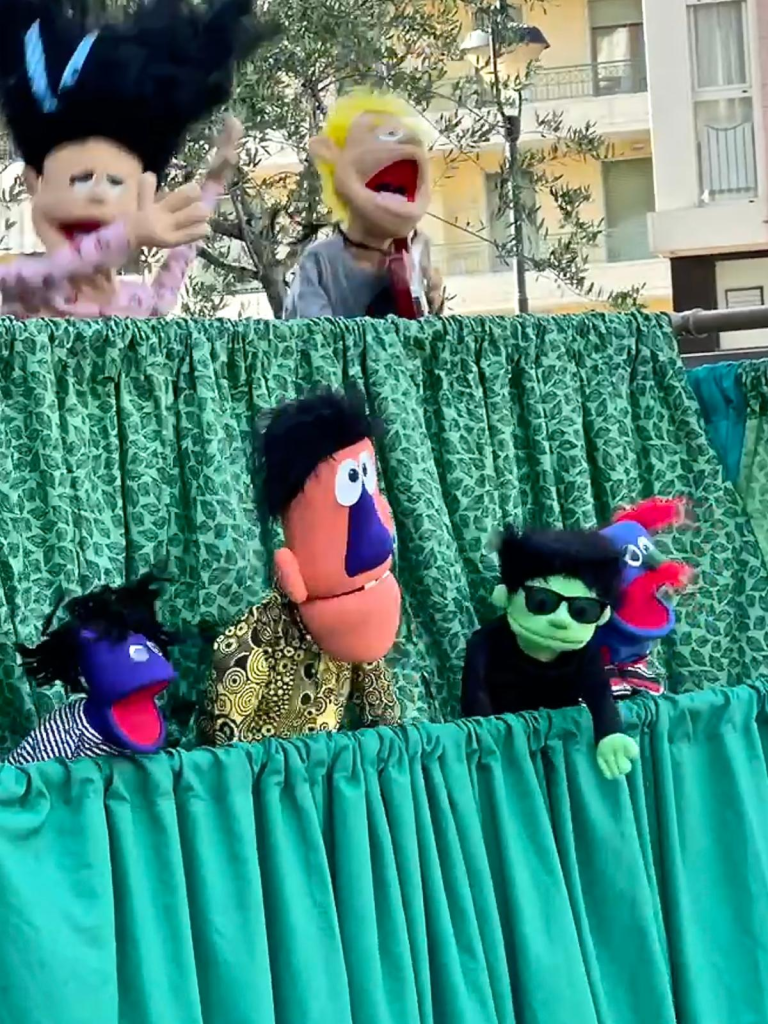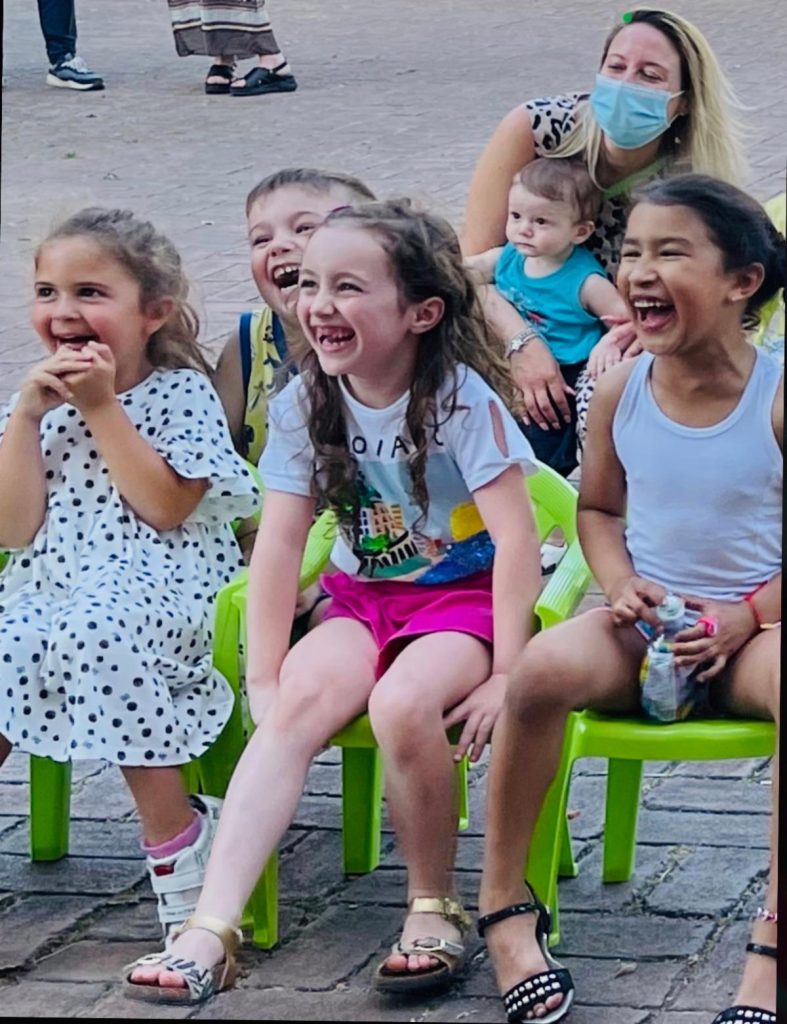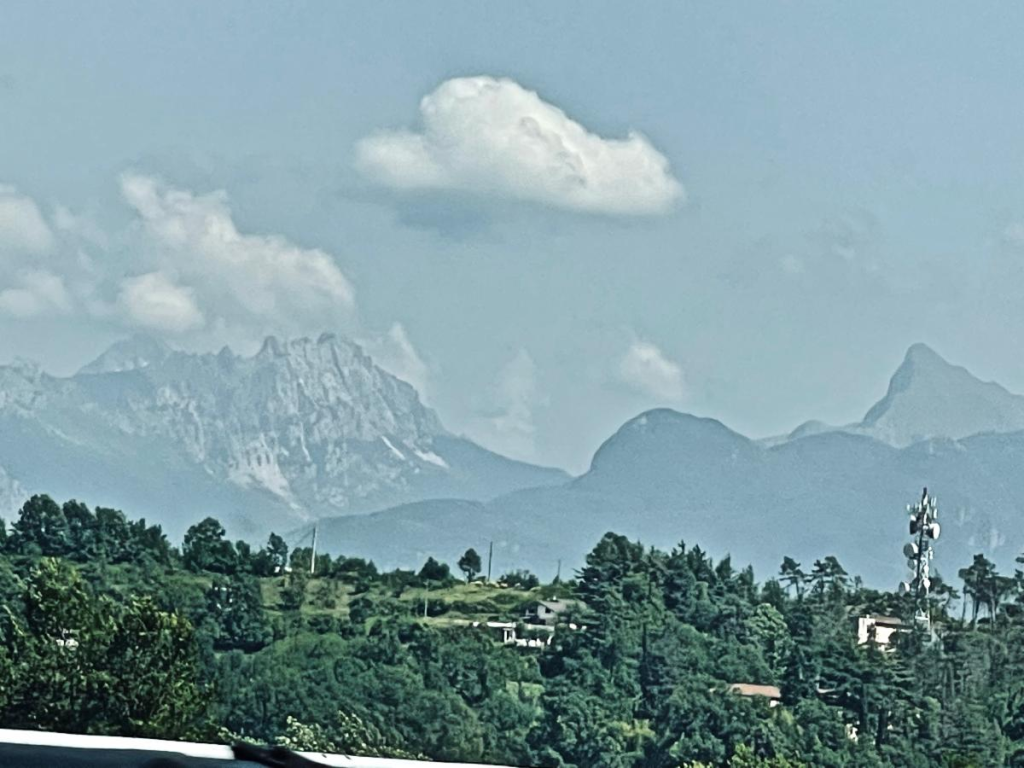 Dearest Friends,
The Lord is near to the broken-hearted and saves the crushed in spirit.
Psalm 34:18
No Hope, No Light
Yesterday we drove 4 hours to the west of Italy. We did a show in a town square, after the Lord changed the heart of a communist mayor. It was amazing. You can see the response of the teenagers and children as they watched the show by the photos above. However, you can not see the best parts of the day because I only have words for those moments.
Many adults watched the show and listened really well. One mother said after she heard me tell the Bible story, "This is not just for children. Everyone needs this!" Praise God! Other mothers asked questions and expressed interest in meeting with our friends to learn more. Most women in this town function as single parents for most of the year. Their husbands are away at sea.
After the program, our pastor friend, Samuele, spoke with some of the teenagers about what they had heard. Some began to cry and asked when we would come again. They live without hope. There is not a single place in this town where any of these dear people can hear how Jesus can heal their broken hearts and give them hope. Please pray that our friends can find a place to meet and start a church. Because of Covid, it is no longer possible to meet in a home.
This was also our first opportunity to pass out our new Italian children's tracts. I am so very grateful for Kelsey, as she did all the work to make this possible! Everyone loved them! Samuele said, "Meraviglioso!" This means "wonderful" in English. She did an awesome job!
Two days ago, I sent out a request to cover the cost of hundreds of Bible story books for Italian children and equipment needed for 4 teams. It is a 7,000 dollar project. One precious friend has sent 50 dollars. It is a great beginning, but no one should live without the opportunity to hear about Jesus. Please pray and help me! My heart breaks for these Italian children, the teenagers and their parents!
Please help me give more to these precious children. Most have never heard how Jesus wants to rescue them! You can mail a check made out to The Ágape Puppets with Italy written on the memo line. The address is 6550 West Armuchee Road,
Summerville, Georgia 30747. If you wish, you can donate on our website at www.theagapepuppets.org.
In Jesus, Linda