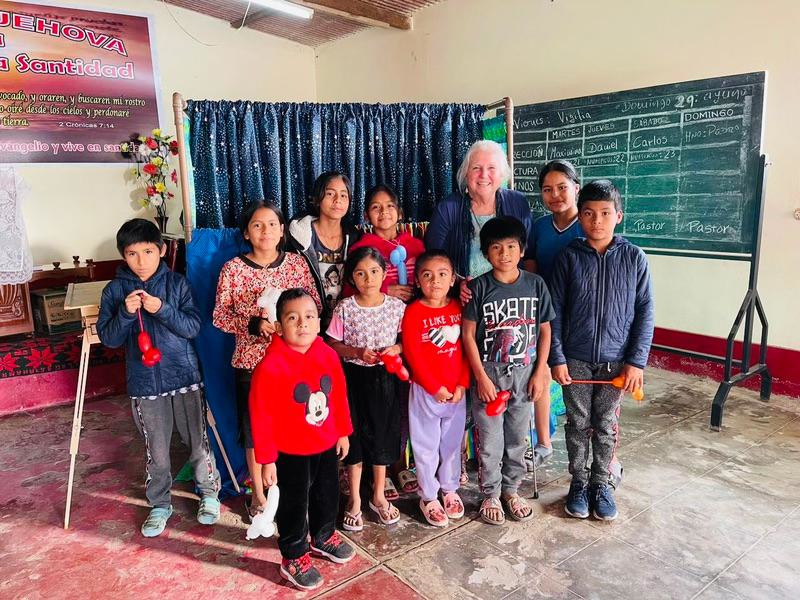 Dearest Friends,
Jesus said, "Let the little children come to me, and do not hinder them, for the kingdom of heaven belongs to such as these." (Matthew 19:14)
I was thinking about these words today when I saw the group of children the Father sent us. They pulled at my heart the same way these words pull at me.
We are in a fairly large and beautiful city on the coast. However, these children live in a really poor part of the city, very far from the beautiful park that is at the center of town.
These children live near a garbage dump. It is smelly and does not have any of the beautiful flowers that I admired last night when we walked through the park. Above, you can see the pictures of the homes in the poor area where these children live.
Something very surprising and beautiful happened today. We expected to teach a women's conference, but the adults did not show up. However, the children saw us arrive, and they came, so we did a puppet show instead! It was so beautiful to hear them praying out loud, asking Jesus to rescue them! We are planning to do another show tomorrow, and all of the children have promised to bring their friends.
Please cover this show with your prayers! I expect that the Father will surprise me again and do something beautiful!
In Jesus,
Linda for Pablo, Nemesio and the Runi Sumi Puppet Team