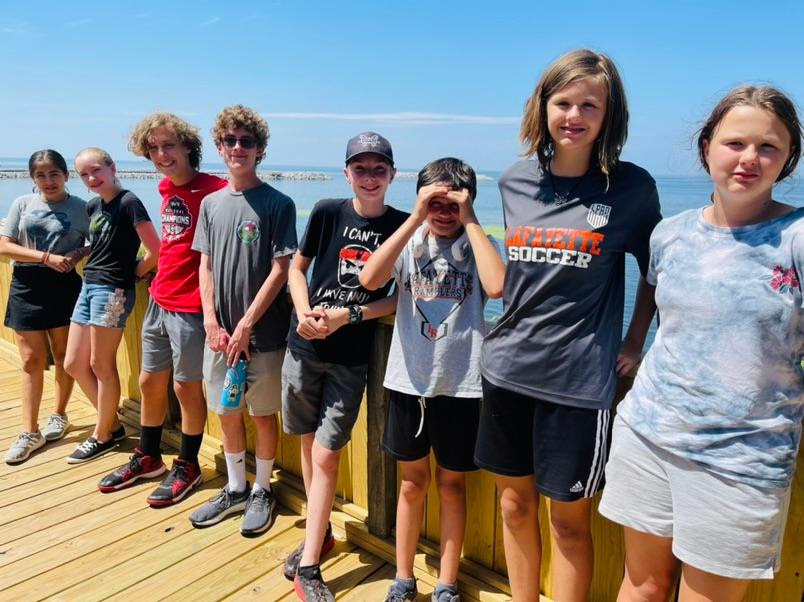 Dearest Friends,
Buffalo Joy!!!
In Buffalo and the surrounding towns, we were blessed as the Father opened doors for us. We even did shows beside Lake Ontario. Best of all, we heard children calling on Jesus, asking Him to rescue them!
In one of the parks where we did a show, we thought we would blow away. The stage actually had to be held down. At least, we decided, we're not hot anymore.
Most stayed and listened to the shows, but there were parents who dragged their children away so that they would not hear about Jesus. Always the children resisted, not wanting to leave. Some people stayed that surprised us. A refugee family from Yemen, Moslems, all stayed and listened. All were partially veiled, but the grandmother was fully veiled. They spoke perfect English, so I know they understood what I was saying about Jesus. So precious to be able to tell them about forgiveness, something that the koran does not mention. God, the God of the Bible, is so different in character from what they know of their god. Please pray they read the Bible storybooks and our children's tract that we gave them. I want them and all the people that we shared with to know the King!
Please pray for Buffalo and the surrounding towns. It is dark and only a precious few know anything about the Bible. I was telling the story of the prodigal son and they were listening so well. I told them that the greatest storyteller who ever lived first told this story. I said he lived more than 2000 years ago. When I asked who He was, they guessed Superman and other make believe characters. They were so hungry, so wanting to hear. Who will tell them?
Philidelphia
Now, we are working in Philly. Please pray! I still need to tell you about Baltimore, Elmira and more in Horseheads. The Father is blessing us with many doors.
In Jesus,
Linda, Caleb, Jana, Elli, John James, Daniel, Evangeline, and the New York team