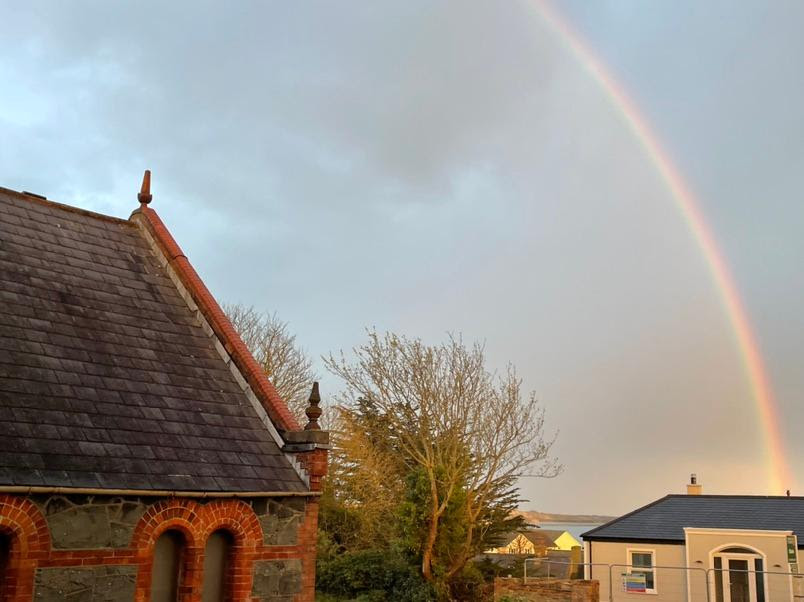 Dearest Friends,
Heartbroken and Blessed!
I suppose this title is a bit confusing, but it does describe our day on the streets today in Newcastle, Northern Ireland. It was very cold and windy and sometimes very wet, but the weather had nothing to do with my broken heart. Something happened today that I have never seen before. I was telling a good sized crowd the Bible story. As soon as I mentioned "God", everyone left! I could not believe it! In decades of ministry, I have often seen a parent take their child and leave, but never everyone!
I honestly was not sure what to do. I just kept telling the story to my Heavenly Father, since there was no one else. One of the band members came and stood in front so I would have someone to talk with. I am very grateful to Jane Ann!
Toward the end of the story, a small crowd gathered again. I had a precious opportunity to tell the parents and children how to trust in Jesus! God redeemed the very heartbreaking day!
At our second and third show, people actually stood in the rain to hear the Gospel! It was a lovely miracle!
I was very comforted at the end of the day by the big rainbow over Murlough Nature Reserve. This is right in front of where we are staying. You can also see the mountains of Mourne. I was reminded how the Father first sent a rainbow so long ago as a promise of His love and deliverance. I am confident that He will rescue the children of Northern Ireland!
Please hold us in your prayers. Pray for sunshine! Pray for people to hunger to hear the story of Jesus!
In Jesus,
 Linda for Sam and Silvana Shaw and the band, Reality