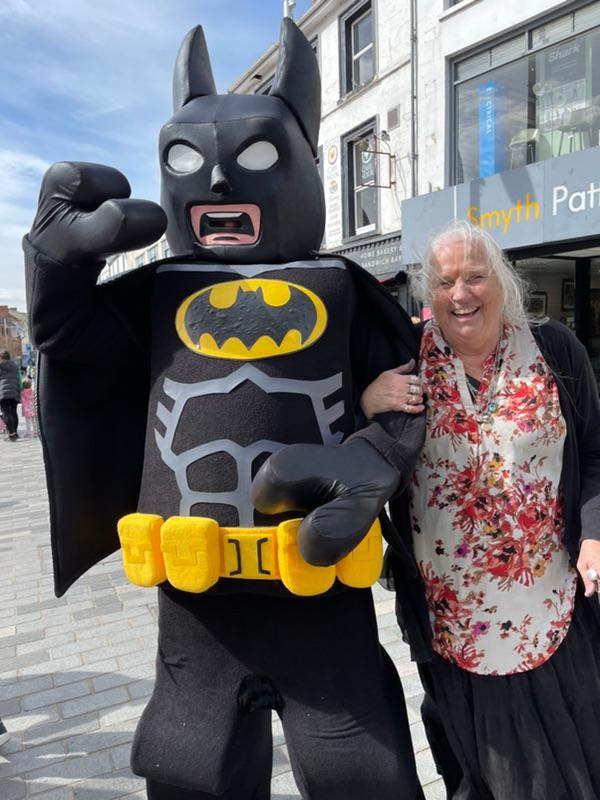 Dearest Friends,
A Beautiful Day
Our first show in Northern Ireland was in Lisburn. We set up in the main part of town and were surrounded by face painters and a variety of other delights for children. Different giant Lego figures were walking around posing for pictures. There were also free hotdogs and hamburgers and more. It was a party!
Our Irish Director, Sam Shaw, opened this beautiful door to work with his church. In addition to doing puppets, Sam shared his testimony with juggling and tied balloons for the kids. Our friends in the Irish band Reality were also there. Their lovely voices and incredible music echoed down the streets!
We had the most beautiful day! It did not rain, and people were happy to stand and listen to the stories and testimonies. It was such a joy to tell children about Jesus and see in their eyes that they were really listening!
Please pray for all the crowds who heard about Jesus! It is ironic that we were in a place with many churches, but to so many, the Gospel is still news!
Istanbul
I have finished my time in Northern Ireland and am now working in Istanbul. Please cover my days with prayer!
In Jesus, Linda