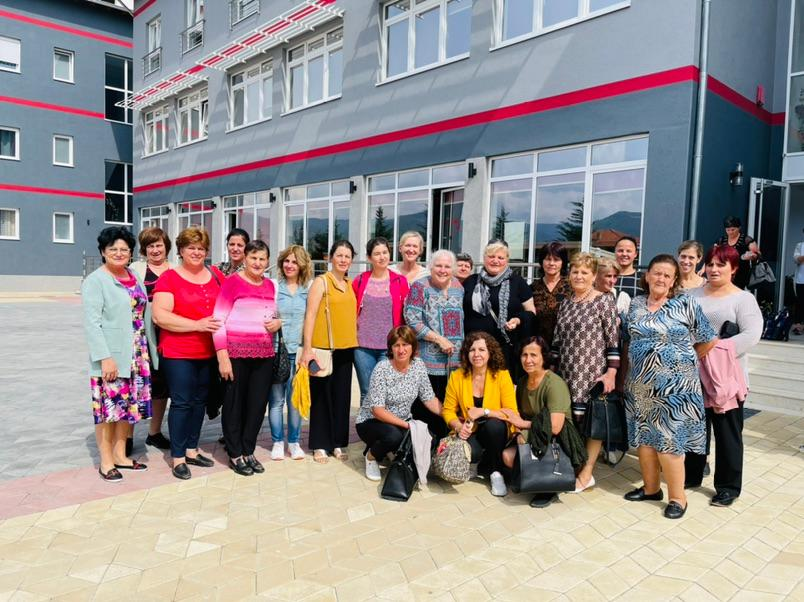 Dearest Friends,
A Trip to Scutari
Scutari is the largest lake in the Balkans. It is on the frontier between Montenegro and Albania. It is unbelievably beautiful, with mountains surrounding part of it.
On Friday afternoon, we left the small town of Bilisht where we are staying and traveled by bus to a Christain retreat center by the lake. We went there for a women's retreat that I was teaching on five promises that God makes when life is hard. Sam also spoke in all of the sessions. For one session, he wore his Scottish kilt and was the biggest hit with the ladies! It was so sweet how everything that Sam shared fit perfectly with each session. What a joy to have his company on this trip! Some of you may not be aware, but Sam is not only the Irish Director, but the Assistant Director for the puppet ministry. Danielle did a great job with the puppets!
The picture above includes about half of the ladies at the conference. They were so tender hearted toward God's word and the stories I told about the children we serve.
Saturday afternoon , we took a 2 hour break and went to visit the town of Pogrdec. This is a famous town because, during the time of communism, a popular movie was filmed here. It was a lovely little town, but I especially enjoyed my long walk and conversation with some of the ladies. It is quite nice to be able to say that I have Albanian friends.
Please pray for these ladies. Many of them are married to men who do not know Jesus. Life is very difficult for them. So many told me that the conference had really encouraged them! Praise God! It was an honor to share with them!
In Jesus, Linda, Sam, and Danielle