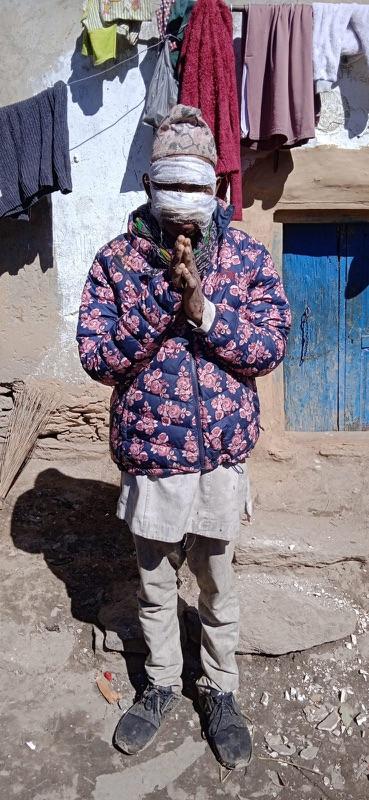 Dearest Friends,
Each year when I come to Nepal, I bring coats for my director, Tika Ram Baral to take to a different remote village where the children have no coats. Above you see pictures of some of these children who received a coat from us. In this village, there is no electricity. They are very poor and have so little in this life. They live in a mountainous region where it is very cold and many do not have shoes. I can buy them here, but I need the funds to do this please.
Our plan is to buy 200 pairs of shoes and an equal number of socks. For each of around 200 children to have a pair of shoes, we will need 1200 dollars. I already have the coats here. It will cost us 2500 dollars for 8 days of food and transportation. Could you please help us help these children? They are considered to be the poorest of the poor. Nepali culture considers them to be on the level with rats, but Jesus says they are a treasure to Him. He sees them! He knows their names!
Please know that we will make sure that every child hears the beautiful story of Jesus. Many are Hindu and worship all kinds of false gods that will give them no hope in this life. It is a privilege to serve them with these small things and share the Father's love with them!
If you feel led to give, you can give at the Agape Puppets website under the donate tab: https://theagapepuppets.org/donate/ or checks may be mailed to 6550 West Armuchee Road, Summerville, GA 30747. Please pray for these children and give as you can!
In Jesus,
Linda