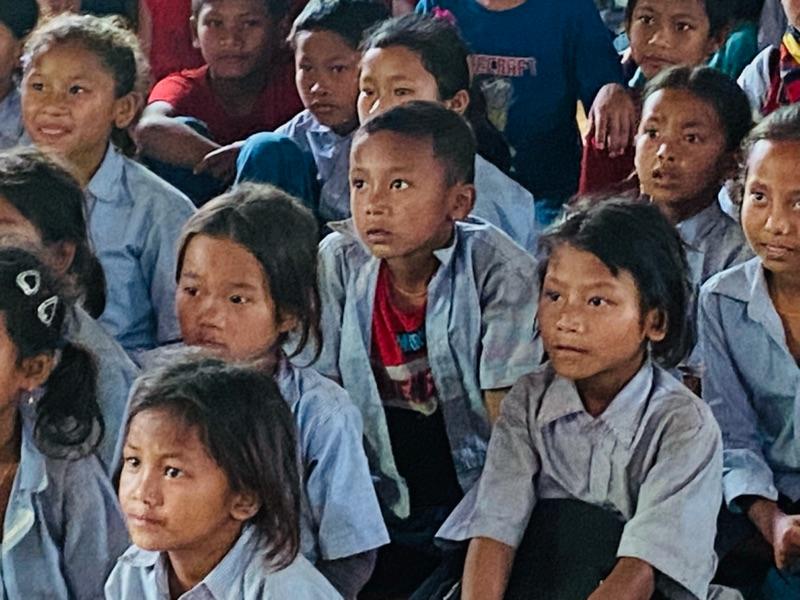 Dearest Friends,
Yesterday, we traveled up a mountain to a height of 22,000 feet to a tiny church perched on the side of a steep hill. The view was unbelievable! The sweetness of the day made it worth all our effort to reach the village of Baidada.
We were there to teach a women's conference on the greatness of the living God. We passed out Bibles to everyone who came. A poor family in Nepal will save for up to 5 years and not be able to save the 7 dollars that a Bible cost. Most of us spend 7 dollars and never think twice.
Life here is hard. This village has no electricity, houses with dirt floors and they eat what they can raise, grow or forage. They picked us a beautiful basket of flowers that you can see pictured above. We brought them home and ate them with our dinner. They also picked a large amount of a kind of fern which we steamed and ate with another meal.
When you are teaching ladies that walked 3 hours to get to the study, it is a very humbling experience. To bless them, we provided food for lunch. You can see the size of the pot was impressive!
Finally, we sent our four wheel drive vehicle further up the mountain to pick up the children for a special puppet show. We heard many of them praying out loud, asking Jesus to rescue them! What a beautiful day!!!
Please keep praying! Each day is full of wonders.
Shoes
I am very grateful for the little over a 1000 that we have already received! Please pray for the remaining 2,700 dollars that is needed. If you would like to give, you may do so online at The Agape Puppets website under the Donate tab: https://theagapepuppets.org/donate/ or by mailing checks to 6550 West Armuchee Road, Summerville, GA 30747.
In Jesus,
Linda, Sam, Tikaram Baral, Amit, and Nabin