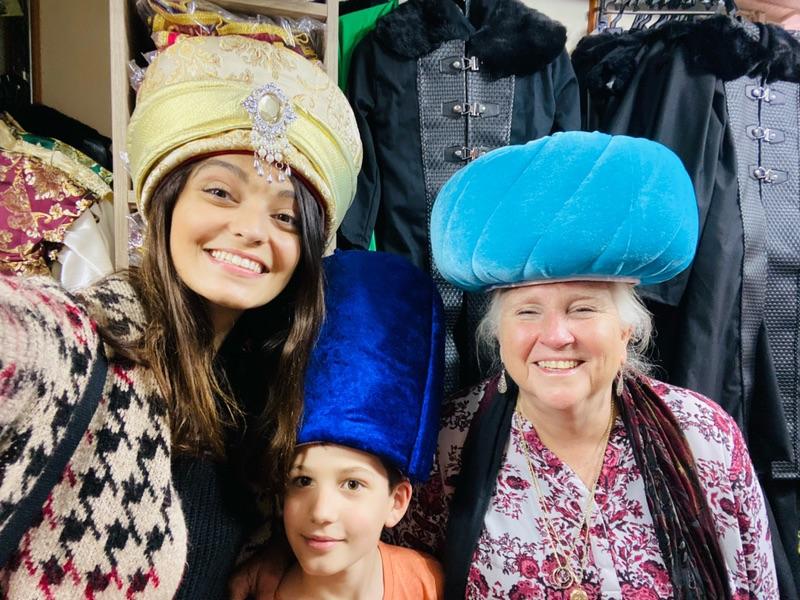 Dearest Friends,
I love going hat shopping in Istanbul! They have the most wonderful hats that I love to buy and give to all my other teams around the world. You can see from the pictures above that I am telling you the truth about how fantastic these hats are to purchase. I think my friend Tim and I make a great picture!
My friends Jacqueline and Joel took me out for the day. We had a beautiful adventure crossing the Bosporus on a ferry, eating on a rooftop, walking through the grand bazaar and more! I am so very grateful for their kindness and how generous they were with their time. Moreover, they were so faithful to carry so many hats (31 to be exact).
You walk a lot in Istanbul even with ferries, taxis, subways, and buses. You simply have to walk a lot to get to the various places you need to go. I walked almost 11 miles in 2 days! Today was an easy day. I only walked a little over 2 miles, but walked up and down 6 stories of steps!
Tulips and Tea!
On Saturday, some friends invited me to a picnic in the park that is famous for its tulips, hyacinths, and daffodils. The view screamed the glory of creation. I enjoyed so many different foods that represented a variety of cultures.
In the afternoon, I shared at the teahouse, which is an opportunity for the Muslims who came to Jesus to invite their unbelieving friends to share tea, play a game, and hear a gentle message about Jesus.
As soon as I mentioned the name of Jesus, one Kurdish lady began to quote from the Koran to negate the power of His name. This was an Arab friend's explanation, not mine: "She is correct! His name is all powerful!!!"
Every day I am speaking to people who do not want to listen. I really need you to keep praying!
In Jesus,
Linda