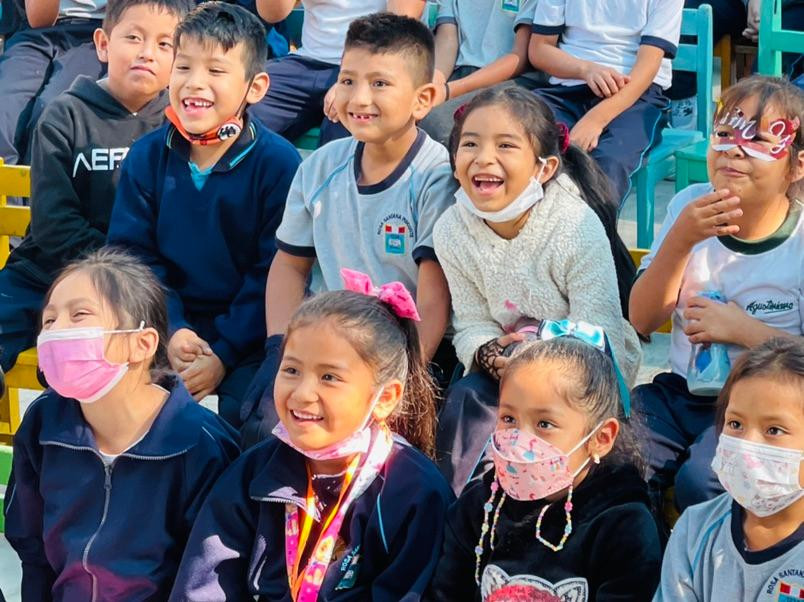 Dearest Friends,
We have a wonderful opportunity to help reach thousands of Peruvian children for Jesus! Nemesio and his team need our help. They need $4000 dollars to help cover numerous ministry opportunity's through December of this year. These funds would cover trips to Cusco, Chanchamayo, Huanuco, Ayacucho, and many Christmas shows. They really need our help. They are doing all they can, and we need to simply do what we can.
I asked Nemesio, "Why is it so important to you tell children about Jesus?" His answer was amazing. He told me about growing up during the days of strong terrorist activity in Peru. He was only 6 when he put his trust in Jesus.
Nemesio was one of six brothers. His middle brother came to faith and came home to tell his family. The terrorists killed his brother, and Nemesio discovered that only through faith in Jesus could he find peace.
Eventually, his entire family came to faith! Today, he simply wants other children to grow up with the same peace and hope that he found as a small child.
If you want to help with this project, there are 2 ways that you can give. You can send a check made out to The Agape Puppets with Peru on the memo line. Send the check to the following address: 6550 West Armuchee Road, Summerville, GA 30747. You can also give online at The Agape Puppets website: www.theagapepuppets.org by clicking on the Donate tab at the top of the page.
Please cover this project with prayer!
In Jesus,
Linda for Agape Peru and Runi Sumi