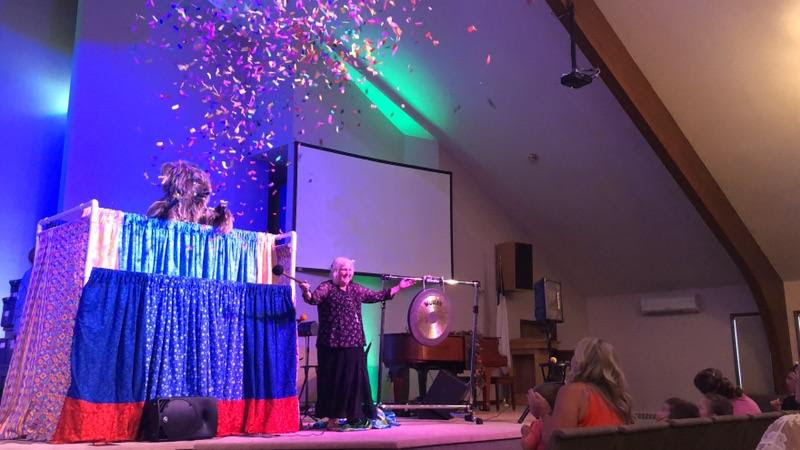 Dearest Friends,
Horseheads
As we were returning from further up north, we stopped off in Horseheads, Pennsylvania and had a big outreach at a local church. This is the church where Brian and Rose work. There were so many people who came to that show, and so many of those people were visitors. One little boy told me that he had prayed to receive Christ that night. His father had been very ill and was at the point of death, but the Lord healed him! The little boy told me that he knew Jesus had given him back his father. I thought it was so beautiful that he was able to see God's hand in his life!
Elmira
In Elmira, New York, there is a state prison. Many of the families who have a loved one in prison will move to Elmira so they can be near them. As a result of that, we shared with many children whose fathers are in prison for committing terrible crimes. It was quite shocking to hear the level of violence that those children were comfortable speaking about. I spoke with one little boy who told me that if anyone hurt him, he would kill them. When I tried to explain forgiveness to him, he just looked at me with a puzzled face. He asked me why anyone would want to forgive someone. These children have heard and seen many terrible things, and as a result, their lives are very broken.
It was incredible to hear these children respond to the good news of the Gospel. We heard many children praying at these shows. They were very hungry to hear more about God. We did multiple shows in Elmira, but it seemed that every show was the same as previous shows. There was no hope in that place. You could see it in the children's eyes. You could see it in the faces of many of the adults. I was constantly reminded that it is Jesus who brings hope. He is the only one who can heal the broken-hearted. He is the only one who can give children something they've never been able to imagine… hope.
In Jesus,
Linda, Caleb, Jana, Elli, Daniel, Evangeline, John James, and the New York Team