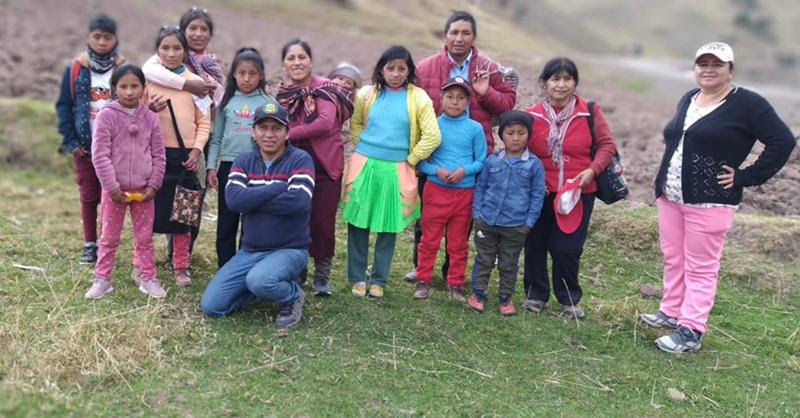 Dearest Friends,
A Wonderful Opportunity!
The little girl in the picture above lives high in the Andes Mountains of Peru. In the picture below her, you will see a man wearing a navy sweater with a group of children and adults. This is Nemesio, our lead director in Peru. He was able to go and tell this little girl about Jesus because of your generosity! Thank you so much for caring about children that you will never meet this side of Heaven and helping them hear about the love of Jesus!
Once a year, a kind friend offers matching funds so that more boys and girls like in the picture above can learn about God's wonderful rescue plan for them. We have $17,000 available in matching funds. Please pray about participating in this project!
If you would like to give, you can either donate online or you can mail a check. To give online, go to https://theagapepuppets.org/donate/ and click the donate tab. To mail a check, make it out to The Agape Puppets and mail it to 6550 West Armuchee Road Summerville, GA 30747.
Thank you for helping us help these children!
In Jesus,
Linda