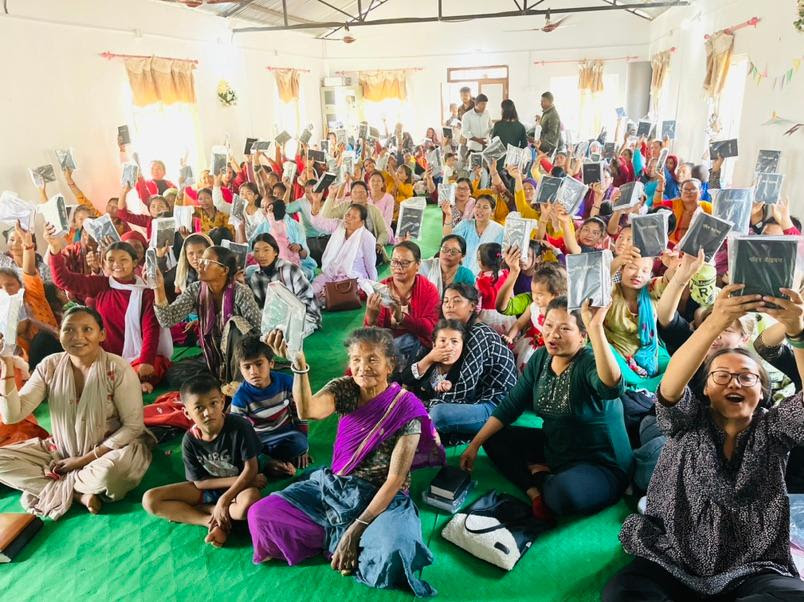 Dearest Friends,
Bhandara
In a place you have never seen, in a place you have never heard about, something wonderful happened! We went there yesterday and experienced great joy as we taught a women's Bible conference. The puppets participated, and Sam juggled and shared sweet truths!
I was very humbled to hear that many women walked an hour and a half to get there. Some walked over 3 hours! They stood in the doorway even after the room was filled. Such commitment to study God's word challenges my soul. The ladies and their children and some husbands came from 5 different churches. They welcomed us with scarves that they placed around our necks.
We also gave away so many Bibles! We had them printed here in Nepal. They cost 8 dollars each. A poor family will save for 5 years and still not be able to get the money to afford one. We told everyone to take a Bible even if they already had one. We asked them to give it to someone who did not have a Bible. I watched a little girl's face light up as she received a gift that she could not imagine. Her mother's smile at her daughter's delight was a gift.
Today, we travel further to teach a second conference. Please pray!
In Jesus,
Linda, Sam, Tika Ram Baral, and our Nepali Puppet Team