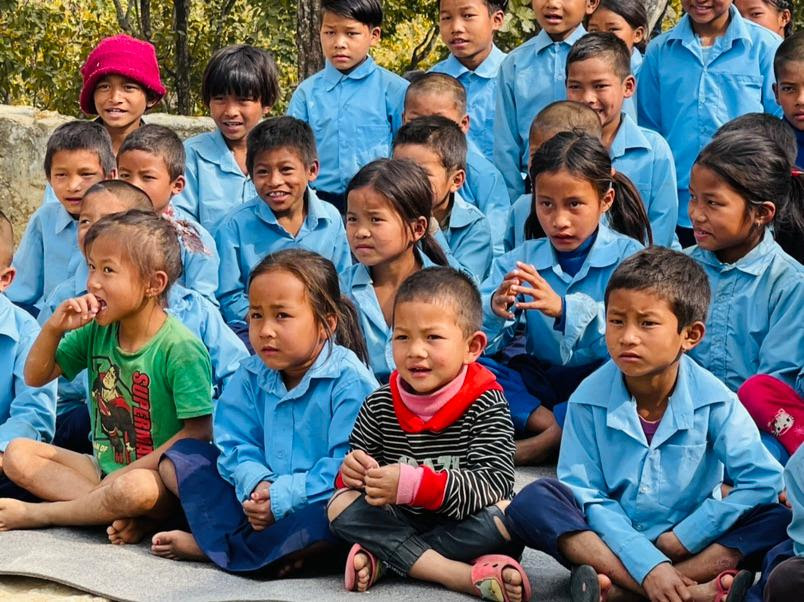 Dearest Friends,
On Top of a Mountain
We drove 2 hours to reach this group of children. We had to have 2 four-wheel drive vehicles. It was a very interesting road in places! It was worth all our efforts and expense!
The children that we were with heard about Jesus for the first time in their lives! We were not allowed to pray with them. In truth, I cannot even tell you where we were because we should not have been there. However, we were allowed to tell them how to pray and suggest what words they could say so they could know Jesus! God will finish! As I looked into their eyes, I thought… if they would let me pray with them, I think they all would! I saw deep longing as I spoke about the Living God who takes away your fear, gives you hope, and fills you with love.
I could not stop thinking about these children as we left. I wanted to go there again next year, but the person in charge was offended by the name of Jesus and did not like that we said His name. I knew the door was closed unless God could give me an idea.
So, I offered to bring a meal for each child if they would let me do another show. They agreed. I was told it would be a fine meal if I would bring a boiled egg, apple, a juice box, and a pack of biscuits (cookies) for each child. I agreed. Can you imagine your children thinking of this as a feast? But then our children are not always hungry!
Please pray for these dear little ones. Please ask the Father to call them to Himself!
Special Projects
Your prayers are opening closed doors! Your financial gifts are blessing many! Please consider giving to help with the many projects we have in Nepal. If you feel led to give, there are two ways you may donate. First, you may make out a check to The Agape Puppets and mail in to 6550 West Armuchee Road, Summerville, GA 30747. You may also visit the Agape Puppets website and donate under the Donate tab: https://theagapepuppets.org/donate/. Please keep praying!
In Jesus,
Linda, Sam Shaw, Tika Ram Baral, and The Nepali Puppet Team