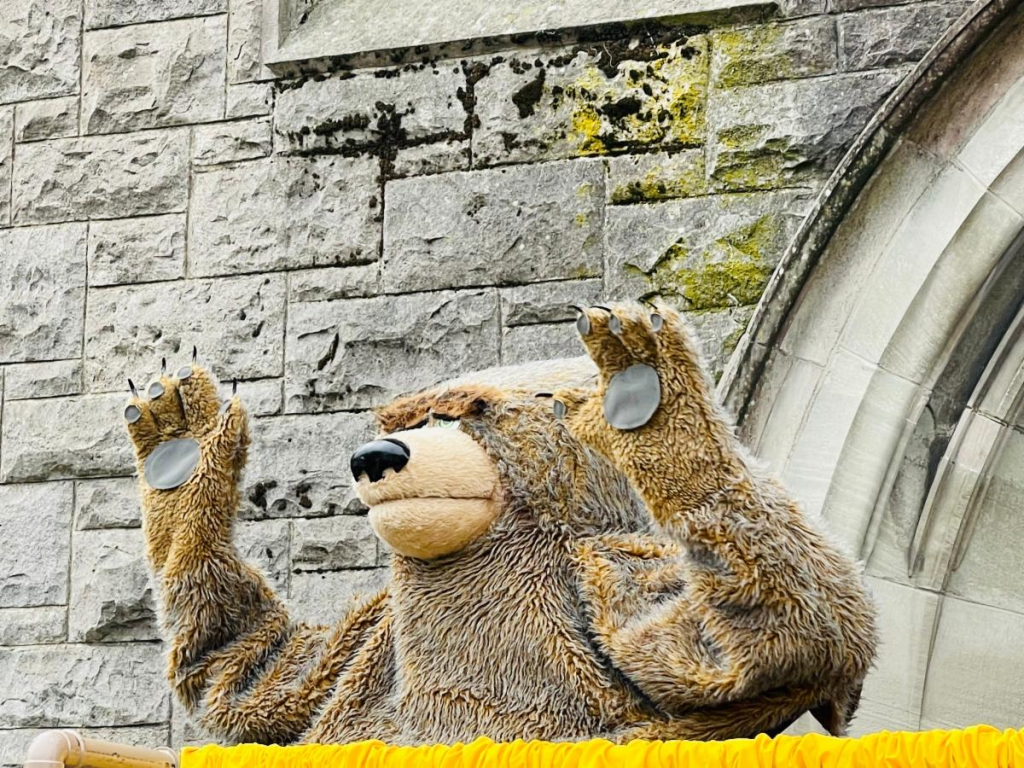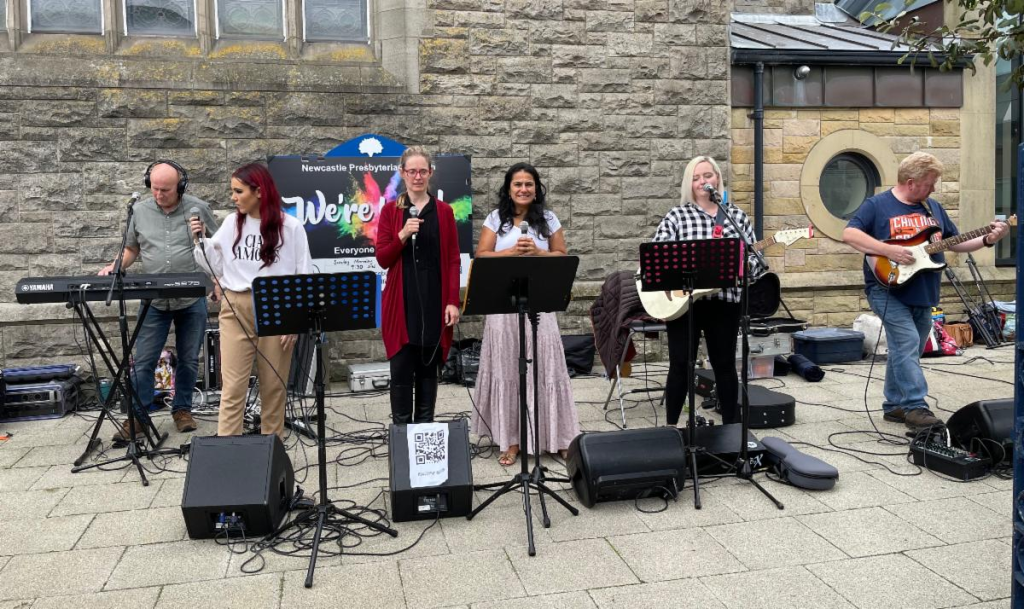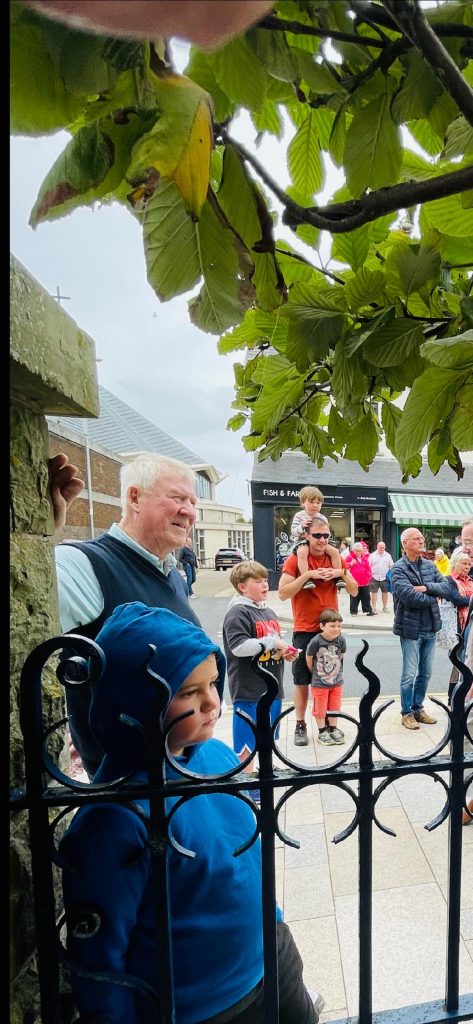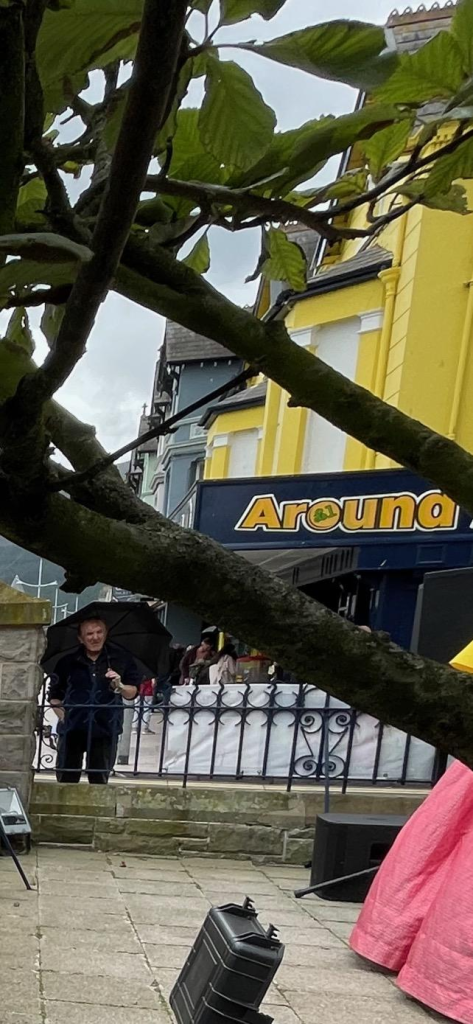 Dearest Friends,
Together Again
It's been 2 years since the Lord allowed me to stand on the streets with my Northern Irish friends of the band "Reality"! I am so blessed! Long ago, we became family as our shared love for Jesus bound us together.
For more than 18 years, we have worked together! I never imagined that we would spend so long apart. One of the things I have learned from the pandemic is to appreciate every moment and take nothing for granted. I am enjoying every moment of this sweet fellowship.
Yesterday, on the streets of New Castle, I saw the most beautiful thing. I watched so many people standing in the rain so they could listen to Bible stories, watch puppets, and hear Christian music. As I watched this wonder unfold, I had one thought… Who but God could do such wonderful things!
Please pray for all of the children who stood mesmerized by the hope and love they heard about, some for the first time. Please pray for all the people who took Gospel tracts and CDs. Please pray for us as we return to the streets today, and a little less rain would be nice. Please rejoice that our Father is doing great things!
In Jesus, Linda