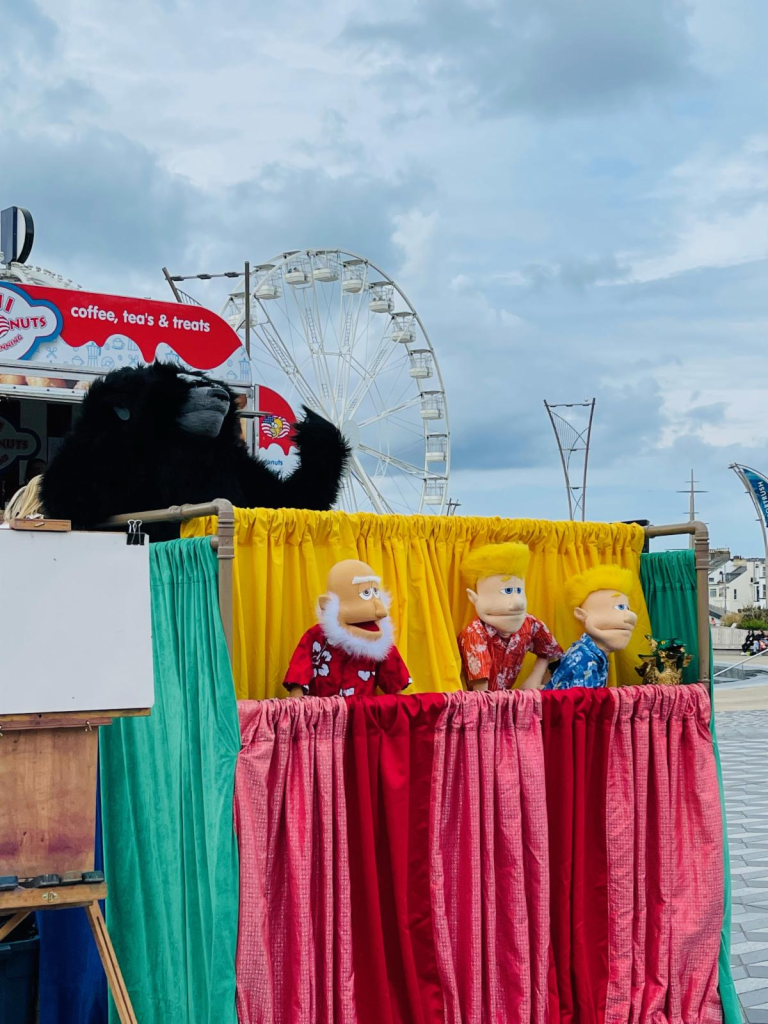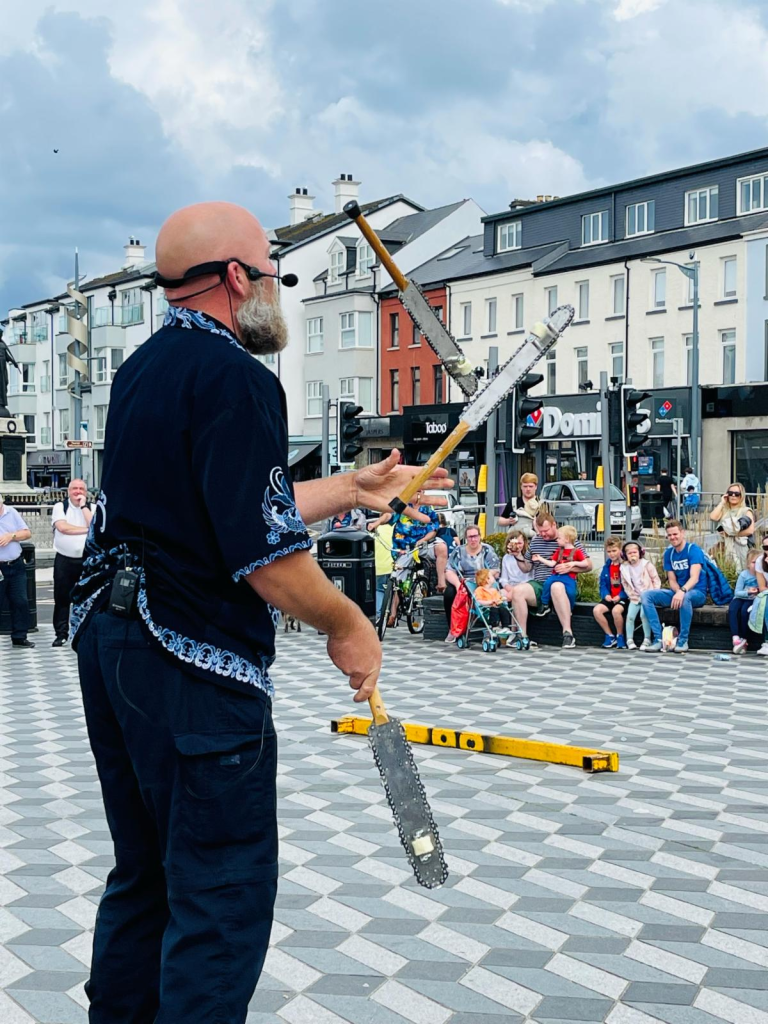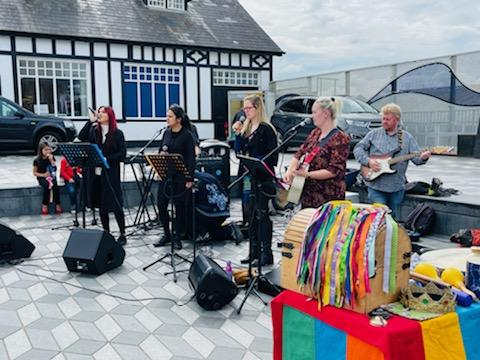 Dearest Friends,
Port Rush
This is a seaside town on the north coast. They have a Ferris wheel, other amusements, and a myriad of things to do. However, yesterday many chose to listen to how God could rescue them. There were good crowds, and many stopped to listen to the band Reality, watch Sam (our Irish director) juggle, enjoy the puppets, and listen to stories about Jesus. What an incredible day!!! The crowds were very responsive and clapped for absolutely everything!
We were all amazed at the day God gave us! A huge storm rolled across Northern Ireland yesterday and was supposed to drown us, but it arrived only as we were finishing our packing to go home. Praise God!
I watched so many children and adults stare with intensity as I told the stories. I received a precious gift from the Father yesterday… the joy of telling 4 different stories to big crowds that listened. We did 4 shows back to back as the band did an equal number of sets between us. Please pray for all who came, and ask the Lord to use the literature they were given to bless them!
In Jesus, Linda