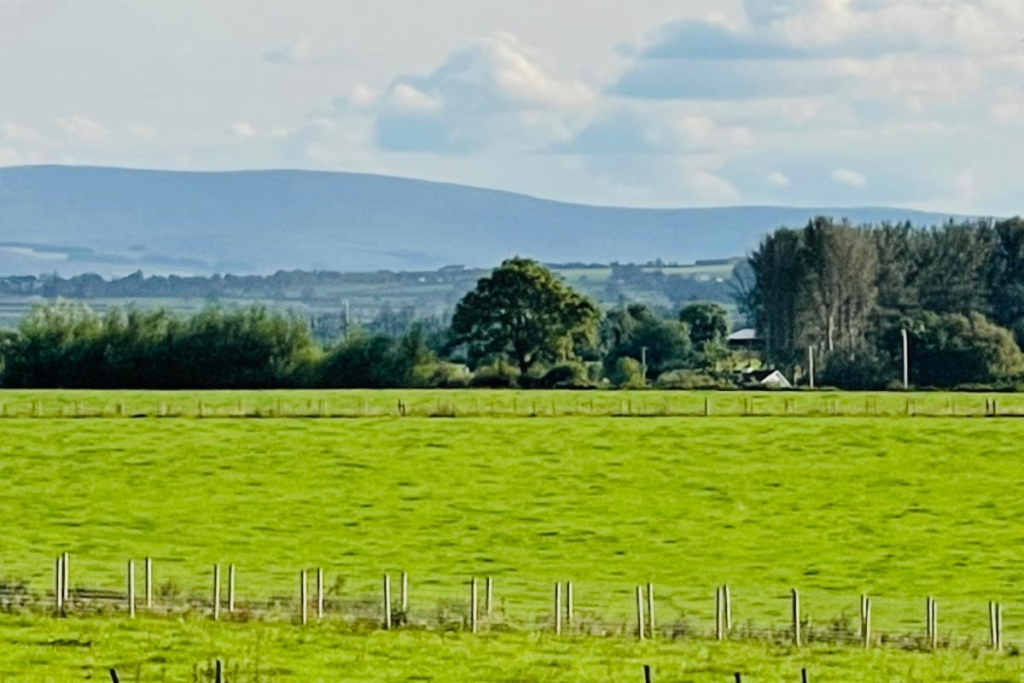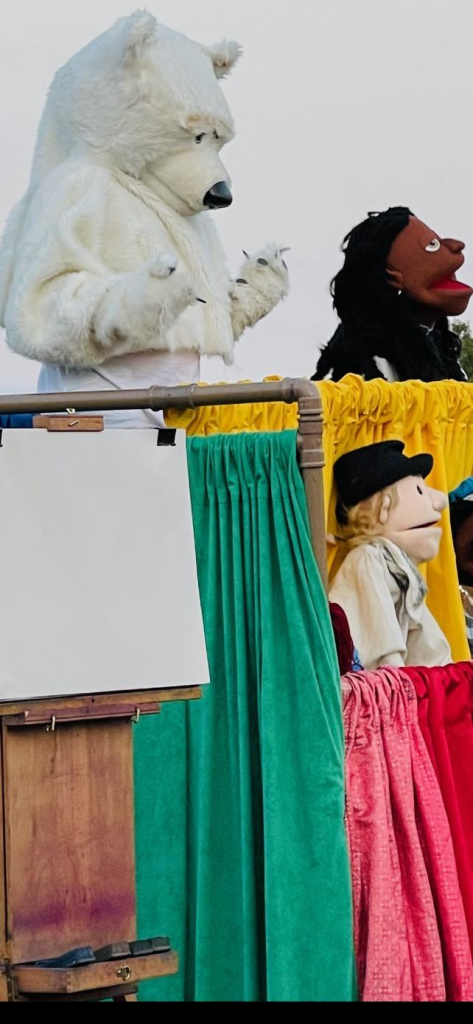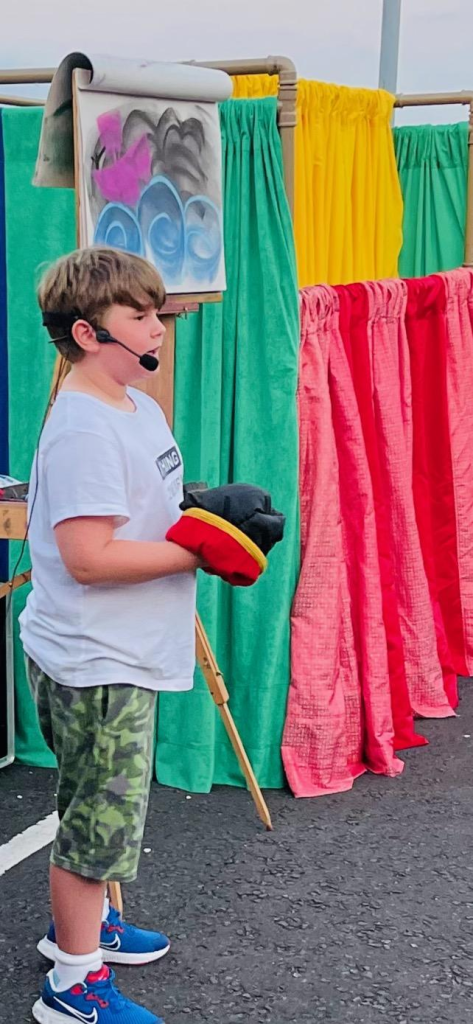 Dearest Friends,
Just Like Home
Last night, we did a wonderful show in a place that reminded me of my home. It was out in the country and looked so much like the farm land that surrounds my old farmhouse in Georgia. I partnered with our Irish Director, Sam Shaw and his team, and had the best time! Everyone was very responsive to the program. Best of all, because we were actually at a church, I could pray with the children and not just tell them how to pray.
The young boy in the picture is Matthew. I have watched him grow up with the band and our trips. His father is John and plays a base guitar with the band. Last night, Matthew was the big white bear, did other puppets, and shared his testimony using a magic trick that we taught him. He has begun to speak with real authority. What a joy to see him following Jesus with enthusiasm!!!
The pastor told me that they had many visitors. I adored watching the children. They hung on every word, delighted in the puppets, and were dazzled by Sam's juggling! Please ask the Lord to call all who heard this show to deep faith. Please pray for the Pastor as he seeks to follow up on everyone who attended.
Home
I am headed home tomorrow, Wednesday. As the Irish say, please pray me "safe home".
In Jesus, Linda