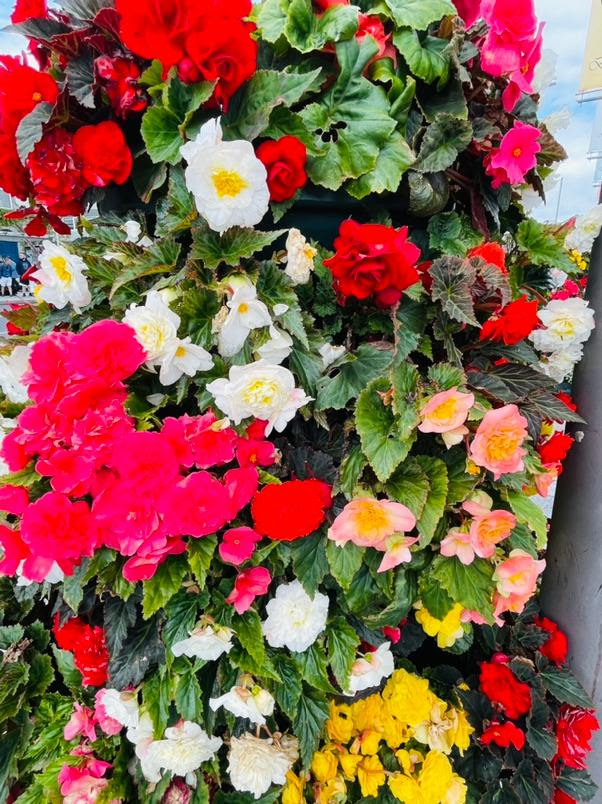 Dearest Friends,
A Day in Eyre Square
Today we spent the afternoon doing puppet shows and listening to the band sing in Eyre Square. The wind was so strong, the stage lifted off the ground and began to move! At first it looked like it was going to storm, but then God made the sun shine! We had a beautiful day! Many people were having picnics and lounging in the park in front of us. We often had a crowd of about 40 or 50, but there were so many more that were listening throughout the park.
I was especially thrilled that we had a family from Ukraine come and join us. Sam had Ukrainian Jesus Storybook Bibles for them, and we had Ukrainian children's tracts. It is believed that there are more than 35,000 Ukrainians in the south of Ireland at the moment. Some of these are believers, but many of them do not know Jesus. That is why we brought thousands of Ukrainian children's tracts so that Sam could share them with the churches he works with in Ireland.
People come here from all over the world! Silvana talked to some young people from Brazil. I spoke with a young man from Asia who was excited about the storytelling. Many cultures have a strong storytelling tradition and are extremely receptive to this form of Gospel presentation. Another young man from Turkey said it was the best street show he had ever seen! We gave away lots of literature, and most were happy to receive it. Only twice did I see mothers drag their children away when I mentioned the name Jesus.
The best part of the day was getting to tell hundreds and hundreds of people about how they can know Jesus Christ as their personal savior! There were many good conversations happening as our team passed out the literature. Please pray for everyone who listened to all of us today in Eyre Square. Please ask God to call them to deep faith!
In Jesus,
Linda, Jolly, Matt, Danielle, and Matthew (The Agape Puppets), Sam and Silvana Shaw (our Irish directors), and Reality (the band)